Church of the Madonna del Poggio
Daughter of the Franciscan Friars
Recently restored to its original beauty
Not far from the town is the church of the Madonna del Poggio. Its construction began around 1609, along with the nearby convent. It belonged first to the Carmelite friars and subsequently to the Franciscans, who had changes made to the building which brought it to its current state. The church was abandoned for a period of almost twenty years. Recently, however, the building was restored and reopened to the public.
You arrive in front of the door of the building by way of a short, well-kept avenue of olive trees, which provide a very pleasant setting. The building's facade is made entirely of blocks of reddish-grey peperino.
The very simple and clean facade has two levels divided by a cornice. In the lower part there is a wooden door adorned with a peperino cornice, while symmetrically in the upper part there is a large window.
Entering the church you can walk along the single nave, with its beautiful chequered floor, to reach the Baroque altar. The altar, made entirely of walnut wood, was carved between 1600 and 1700 by the friar Francesco da Urbino. The altar consists of three sections: in the centre we find the image of the Madonna with child, while to the sides are the statues of St Anthony of Padua and St Francis of Assisi.
The sides of the nave are marked by the presence of five arches on each side. Inside the arches appear some tempera painted on the walls, depicting the Franciscan tortures, the Holy Family and the Coronation of the Virgin.
Baroque paintings and sculptures
Among the painted canvases, of particular interest are the prized painting of Baroque origin depicting St Michael the Archangel defeating the Devil, and the painting of the Madonna holding Jesus, who defeats the Devil represented by a snake. The second chapel on the right houses a large crucifix adorned with an architecture of angels and columns.
At the back of the church there is a small cloister. Within the arcades, the Franciscan friar Giovanni Antonio da Padova created twenty-five scenes depicting the main events in the life of St Francis, and five minor scenes. Among these is the depiction of Soriano and its fortress with Pope Nicholas III in a scene dated 2 September 1279.
Altri posti da non perdere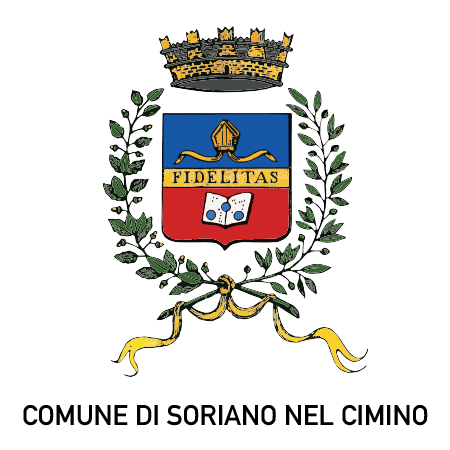 Spesa finanziata dalla Regione Lazio Determinazione n. G04816 del 09/05/2016 e s.m.i.
Avviso pubblico "Reti di Imprese tra Attività Economiche su Strada"
Copyright © 2019 Conosci Soriano